Web hosting trial
For a strictly limited time, we have decided to offer 2 weeks of trial web hosting to you.
The Trial Includes:
Risk Free!
No Obligation Trial Period
Excellent Uptime
Technical Support
No Advertising on Your Website

Free service
We are now offering free installation of your favourite blog, content management system (CMS), e-Commerce, gallery, chat or forum software!

Want to have WordPress, DotNetNuke, OSCommerce, Joomla, phpBB, Coppermine or other application installed? We'll do it free!

Need help to install other applications (not listed above)? DotNetPark can help you install it free of charge too!
Green hosting
Our carbon footprint has been neutralized.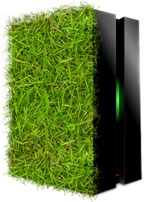 Virtual dedicated servers
from 1024 MB RAM guaranteed
30 GB of free disk space
Unlimited sites
Unlimited databases
2 Dedicated IP Addresses
Full administrative control
Remote Desktop Admin Access
Windows 2016 (or 2012) Datacenter Edition
Genuine dedicated server (VDS, not just a VPS)
Just USD $45/month
DotNetNuke hosting
Our hosting is 100% ready for DotNetNuke 9! Any of our customers can request a free installation of DotNetNuke. You can install it with our control panel too.
DotNetNuke 9 has lots of new features and improved performance.
And we now offer free DotNetNuke website installation and even migration from other DotNetNuke hosting providers.
Unlike other web hosting providers we:
Install DotNetNuke for free.
Migrate DotNetNuke for free.
Have DotNetNuke professionals in our team.
We do not force you to buy a SQL database add-on, because all our DotNetNuke hosting plans already have SQL incuded!
Cheap SSL certificates
Secure your site. Boost response and customer confidence with an affordable Positive SSL Certificate.
Just $30/year!
Web Hosting Control Panel

All our servers are pre-installed with DotNetPanel - our control panel for Windows web hosting with real time SQL backup and restore tool, and easy-to-use Web Applications Installer. The panel is created by our team with ASP.NET technology.
We also use WebSitePanel control panel, which is an open-source "child" of our DotNetPanel. Currently these 2 panels are the best Windows hosting automation systems. They include:
real-time SQL backup
real-time SQL restore
Web applications installer
Website (IIS) management
DNS management
and much more!
Control Panel Demo
user: demo password: demo123
Click Here For Control Panel Demo
Some of the features in the demo control panel have been disabled for security reasons.
Existing customers, please use the following link to manage your hosting account:


Free web site transfer
Do you need help to transfer your website to our hosting from other hosting provider? Our support team will do it for you absolutely free!

DotNetPark support can help you on the website transfer, MS SQL and mySQL databases migration and perform it all for you at no additional costs!
18th anniversary
Over 18 years ago DotNetPark started providing web hosting services. Now we provide web hosting and applications hosting solutions to thousands of companies and organizations, as well as educational institutions, government agencies, and individuals.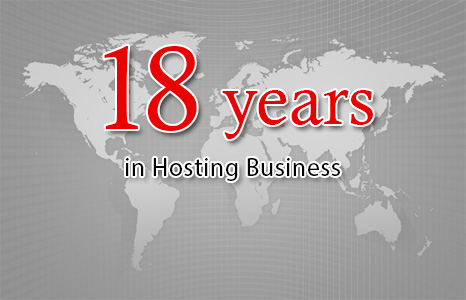 We also were one of the first companies in the industry to offer DotNetNuke web hosting, starting from the first versions of this handy Content Management System. We know DotNetNuke inside and out. Our team developed DotNetNuke modules and even created a web hosting control panel based on DotNetNuke engine. No other hosting provider has the same DotNetNuke experience.
DotNetPark offers web hosting on the cutting-edge hosting platform.
To celebrate our 18th anniversary we have upgraded hosting packages of our old customers at no additional costs. The old packages have 5 times more space and 10 times more bandwidth now! Also we will add MS SQL databases for free to the old hosting accounts.
We look forward to working with you.
Shared web hosting features (Windows)
Multiple websites per account!

Windows Server 2016, IIS 10

Windows Server 2012, IIS 8, 8.5

ASP.NET 4.7, 4.5, 3.5 SP1

MVC 5, WebForms
ASP 3.0 (Classic ASP)

MS SQL Server 2012 and 2008 in all plans

MS SQL Server 2012
MSSQL Server 2008

SQL Management Studio and SQL Enterprise Manager support

RAID-protected SSD Disk Space

FrontPage Extensions

Unlimited FTP Access

Raw Logs, Advanced Statistics (Piwik Stats)

Daily Backup

24/7 Support

SSD

Advanced Control Panel

Free Setup

30-Day Money Back!

Free migration of your websites from other hosting providers. Performed by our support team.

Domain Names starting at just $15/year

Free installation of any web-application like: DotNetNuke, Community Server, Joomla, Rainbow Portal, Composite C1, ASP.NET Starter Kits, Graffiti CMS, Wordpress, BlogEngine.NET, nGallery, Umbraco CMS and more...
Benefit from your ASP.NET webhosting with MS SQL
DotNetNuke - The Portal Builder

Build you web site in minutes using DotNetNuke portal solution! Choose between different content modules, upload and publish images, apply colorful skins.

DotNetNuke is made with cutting-edge technologies like ASP.NET 4.5, Ajax and MS SQL Server 2012.

Community Server

Use this powerful platform for knowledge management and collaboration. Community Server includes blogs, forums, photo, file, and media galleries, optimized control panel, groups, etc.! Community Server comes with integrated search across blogs, forums, photos, and files in one consistent UI.

We are pleased to be among the first ASP.NET hosting providers to announce support for Graffiti CMS Hosting. All of our shared web hosting plans and Virtual Dedicated Servers are compatible with Graffiti CMS and we offer a free installation of Graffiti CMS. Moreover both MS SQL and mySQL are fully supported on our servers and you can use either with your Graffiti CMS website.

DotNetPark ASP.NET SQL hosting is 100% ready for these applications! Any of our customers can request a free installation of DotNetNuke, CommunityServer, Graffiti CMS and other popular applications!

Build a fully functioning website in minutes with no HTML-coding knowledge!
ASP.NET web hosting for advanced developers
VisualStudio.NET support
Web Deploy and WebMatrix
Virtual Directories
COM+ Applications
Atlas, AJAX

Scheduled tasks, DTS
Indexing Services enabled
SQLXML 3.0, MSXML 4.0
PHP 5.x, PRADO
Hosting reviews
Find out what people are saying about us
I looked for a long time and compared many hosts before I settled on DotNetPark over 3 years ago. They continue to impress me with their top notch support, continuously updated features and their very usable control panel application. This is definitely one of the better hosts out there for Windows hosting.
- Brady Holt (bradyandkatie.com)
I have used DotNetPark to host my website(s) for the past four years. The "up time" is 100% and the support is excellent. Today I'm adding my third website.
- Luann Whitmore (HireLuann.com, GeeseGuardians.org)
The Amazing package is AMAZING. For the price of 2 cheap hosting accounts elsewhere, I get double the MS SQL databases, double web sites, 5 times the domain names and aliases and tons of disk space. Add the generous email package and awesome web email interface and now I can cancel my email hosting plan too. The support team has gone out of their way to make sure the few problems I have had were completely resolved. I get fast servers with the most recent technology to work with. To top it off, you add the DotNetNuke based hosting control panel which makes managing my entire internet package simple and even enjoyable to do. You have definitely differentiated yourself from your competitors with your advanced technology, support and incredible value. Thanks DotNetPark!
- Paul Deschenes (advologix.com)
The team at DotNetPark are great. They are affordable, reliable, and up to the challenge to assist you with awesome technical support. I left a dedicated server with CI Host to come over guys. I have 40+ websites with these guys and I have never been happier!
- Rob Weems (magicman.net)
Microsoft Silverlight
Our ASP.NET web hosting platform is Microsoft Silverlight compatible. Microsoft Silverlight offers a flexible programming model that supports ASP.NET and AJAX, and integrates with existing web applications.